Giving the edge to the aquaculture industry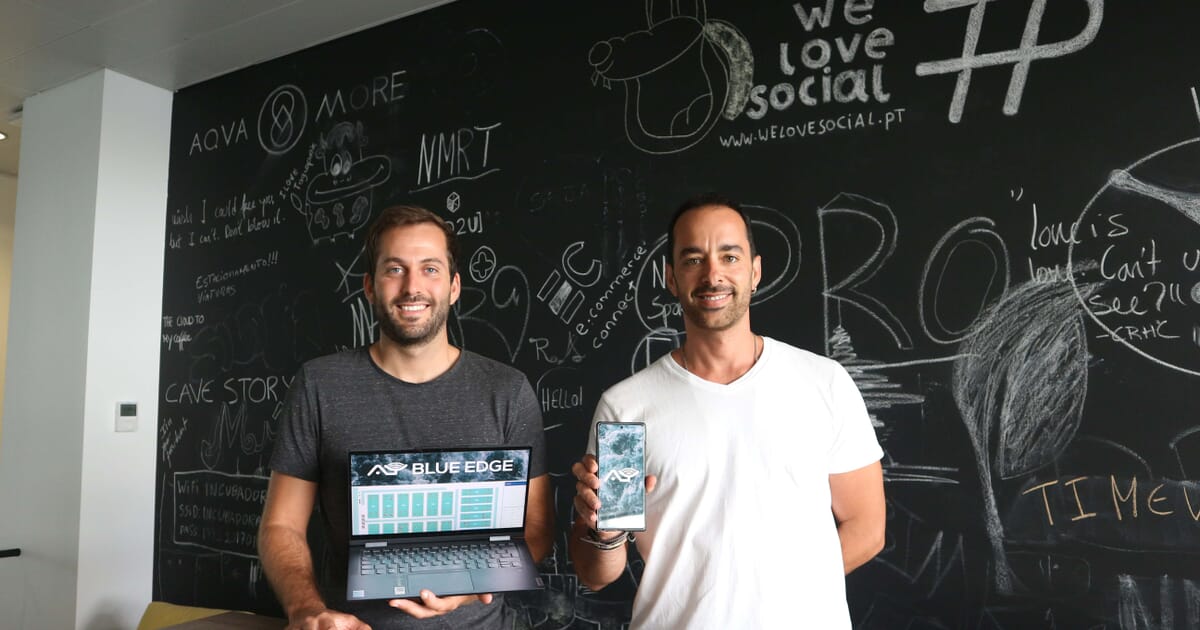 Company founders Andre Abreu and Afonso Ferreira explain more.
How has Sensaway evolved since our last conversation in 2020?
Sensaway continued to enhance its BlueEdge platform with Natura Fish, a company capable of producing up to 500 tonnes of sea bass and sea bream from 19 hectares of ponds in the Algarve. This is where we piloted the first version.
Our platform now unifies almost all of the data produced by the company. We collect information produced by the business automation system (SCADA) – such as sensor data, equipment usage, equipment failures – and data from other sources such as sales, purchases, fish size samples, feed, etc. Natura Fish now uses our platform and our application daily, as a management tool that allows all employees to have the information they need without delay. BlueEdge gives management information on pools close to maximum oxygen capacity, gives information on cost per lot, margin on each sale and much more.
It was great to see the reaction of farmers to the access to new information and guarantees.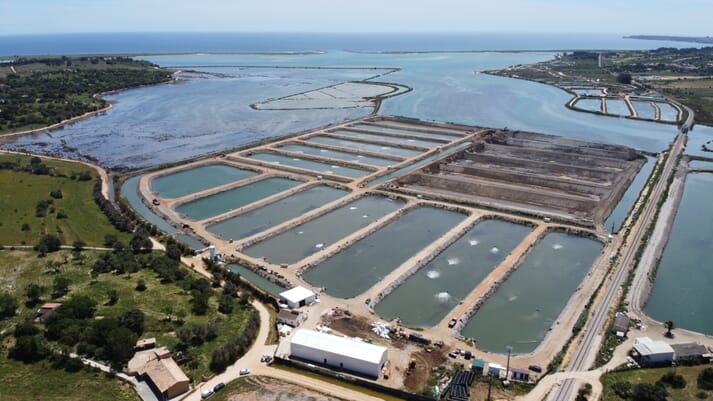 What have you learned from farmers?
Farm managers have the ability to sift through data and have a hunch when something isn't working as it should. The problem is that they can't spend all day staring at a screen. Thanks to our platform, we can ensure that the right person will be alerted before something goes wrong.
For example, as a pond's biomass increases, aerators and oxygen valves will need to be open for longer periods of time to maintain adequate dissolved oxygen levels. Access to equipment data allows us to continuously monitor the on/off time of aerators and valves to provide information on how close each pond is to its maximum capacity. Having access to biological information, we can then display metrics such as oxygen consumption per kg of biomass to help management detect systemic efficiency issues with a specific pond.
As we implement BlueEdge on different fish farms and integrate all the different types of data sources, we will be able to provide key insights into the status of any given farm.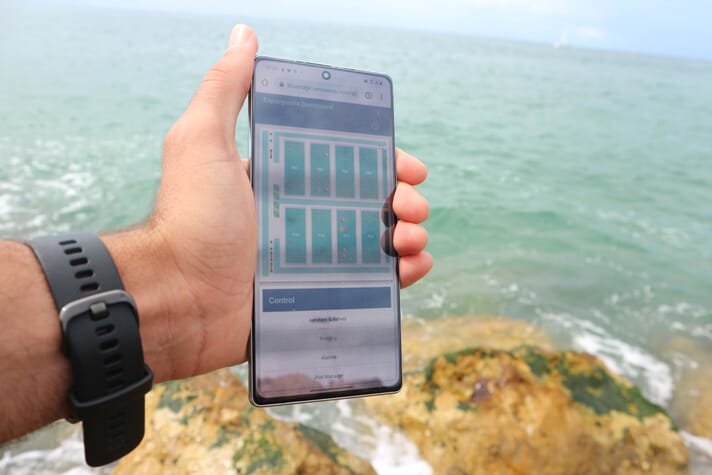 Can you give me a brief overview of your recent AEE funded project and how you hope to use this experience to grow the business/BlueEdge?
The EEA-funded project is called BlueRAS and aims to develop and test machine learning capabilities which, combined with BlueEdge, results in a monitoring and predictive management platform for RAS that can integrate and process all relevant production data. The main innovations will be the possibility of combining production and biological data to produce predictive alarms, provide information on the current state of the production cycle and help the decision-making process of managers.
The experience will provide valuable case studies, which is essential when presenting the solution to potential customers.
Who are the key project partners?
The main partners are RasLab and Hatch. RasLab represents the end user of our technology and their facilities are where it will be implemented and demonstrated. They will provide support for the integration of the platform into their system, provide essential user feedback, and be responsible for recording all events that need to be categorized and tagged for the development of the machine learning algorithms.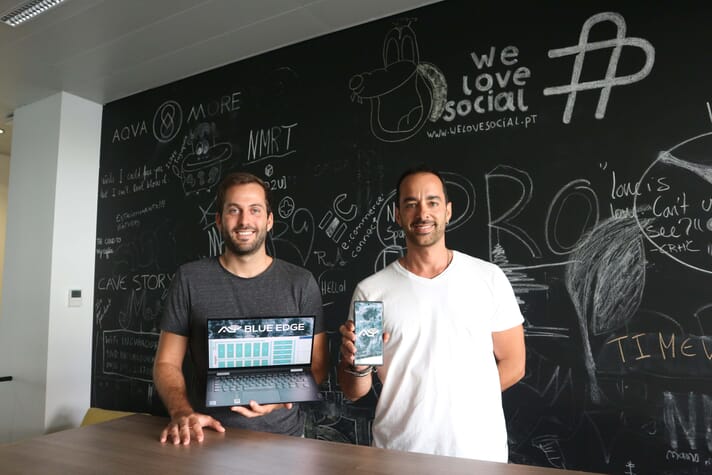 During this time, Hatch will be responsible for assessing the market, improving and detailing the business plan, planning and defining the go-to-market strategy, implementing the communications plan and creating the necessary engagements with potential customers and investors.
Where will the trials take place and what are your main priorities?
The BlueEdge platform will be installed at RasLab, Bergen, and their data will allow us to customize the platform for their installation and develop machine learning algorithms to optimize processes and their interaction with their production systems.
A top priority will be to show them the flexibility of the platform in terms of customizing how data is displayed and how we can facilitate and optimize data analysis. Another top priority will be finding relevant metrics to quantify how our platform reduces operational risks (such as mortality and reduced fish growth) and how it adds value to the fish farming operation. This is important for future engagement with potential customers and investors.
We also aim to show that our platform can help increase transparency for investors. Especially in RAS, with high CAPEX requirements, our platform will ease the minds of investors by keeping them updated on how the business is doing, if it is meeting its targets, and they will have this information directly through BlueEdge , in real time .
Finally, we want to start working with RAS equipment vendors so they can add BlueEdge to their existing offerings.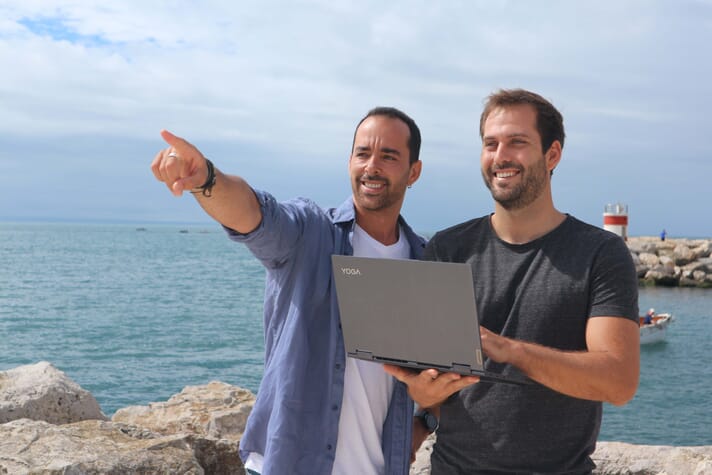 What do you see as the most promising areas for the country to improve/develop its aquaculture sector?
Several companies are growing and looking to increase their production. The bottleneck will be finding experienced staff. With this in mind, the adoption of technologies such as BlueEdge, which can integrate all kinds of data for farmers, can contribute to the success of the sustainable expansion of the Portuguese aquaculture sector.
How do you see Sensaway evolving in the years to come?
We consider BlueEdge a must-have for companies that produce high-density fish, allowing managers to mitigate problems before they have consequences and significantly reduce the risk of fish mortality or suboptimal growth.
We aim to be present in both RAS systems and continuous flow systems, as BlueEdge is scalable and adaptable to the needs of any fish farm. Each functionality of the platform is modular, and each customer uses and sees only what is relevant to him.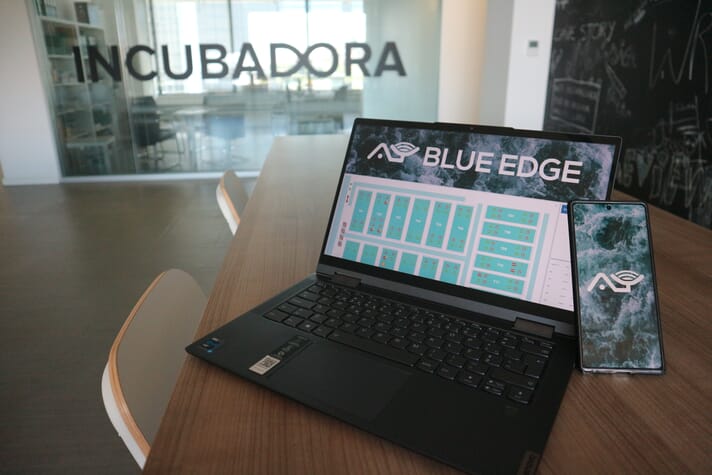 We view Sensaway not only as a software technology provider, but also as a working partner in helping our customers achieve sustainable growth for every farm.
*Sensaway is part of Hatch's investment portfolio, but The Fish Site retains editorial independence.