Director of Site Operations – Facilities Management Job Post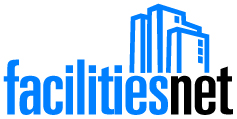 Apply to: [email protected]
The description: Phipps Conservatory and Botanical Gardens is empowered by its mission to inspire and educate everyone with the beauty and importance of plants; advancing sustainability and promoting human and environmental well-being through action and research; and to celebrate its historic greenhouse.
Phipps is seeking a full-time Site Operations Manager to report to the President and CEO and ensure day-to-day operations and strategies align with the organization's vision and priorities in providing advice, leadership and direction to department managers. The Site Operations Manager will support and advance sustainability and regenerative thinking efforts across the organization. Responsibilities will include, but are not limited to:
– Promote business growth by maximizing company procedures to meet the direction and vision of the President and CEO.
– Directly manage department directors involved in operations, including Director of Horticulture, Director of Adult Education, Director of Facilities, Director of Research and Science Education, and Director guest services, as well as the director of human resources.
– Apply regenerative business practices to strategic planning.
– Translate strategy into concrete performance and growth goals, helping to implement organization-wide goal setting and performance management.
– Demonstrate expertise and understanding of business functions such as human resources, finance, marketing, sustainability, etc.
– Analyze internal operations, assess current systems and identify areas for process and communication improvement.
Phipps is looking for candidates with a variety of backgrounds and experiences. The qualified candidate must have a bachelor's degree and 5-10 years of related experience. The ideal candidate possesses the following skills:
– Working knowledge of horticulture and/or experience in a horticultural or botanical garden environment.
– Competent and engaged in regenerative thinking, or able to become proficient.
– Effective decision-making and creative problem-solving skills, including negotiation and conflict resolution.
– Familiar with sustainability principles including LEED, the Living Building Challenge, SITES and WELL.
– Provide staff with a strong and supportive leadership presence on a day-to-day basis.
Phipps offers competitive compensation and a beautiful, unique atmosphere. Qualified applicants should send a resume and cover letter to [email protected] or by mail to Phipps Conservatory and Botanical Gardens, Human Resources Department, One Schenley Park, Pittsburgh, PA 15213. No phone calls, please.
Phipps Conservatory and Botanical Gardens is an equal opportunity employer.
Apply to: [email protected]